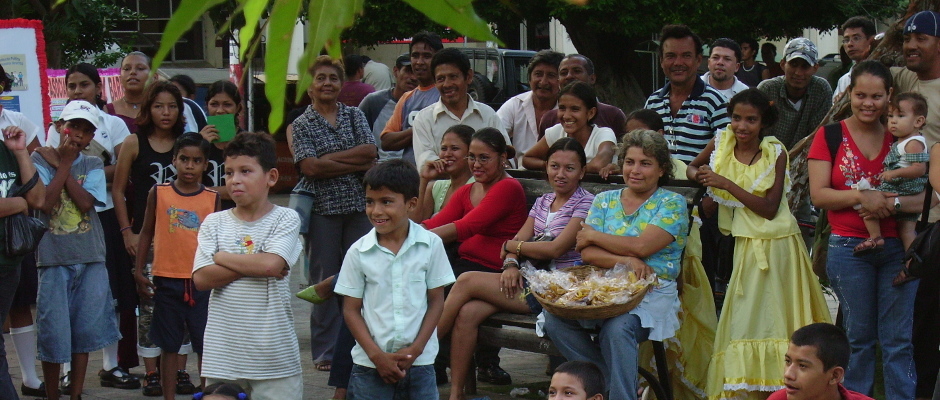 General Information
Languages: Spanish (official language), indigenous dialects. English is spoken in the Caribbean Coast.
Some festivities: Independence day is celebrated on September 15; from the 1st till the 10th of August, Managua commemorate its patron saint, Saint Dominicus; the Virgin Mary's Immaculate Conception is celebrated on December 7 and 8 in Leon. The International Poetry Festival is held in February/March in Granada. Last but not least, the revolution is celebrated on the 19th of July.
Gastronomy: Gallo pinto (rice and beans), Tajadas (fried green plantain), Vigorón (cassava, pork, and salad), Tortilla, Chicha (a drink made of corn), Indio viejo, Salpicón, many tropical fruits (papaya, pineapple, pitahaya (dragon fruit), mango, rambutan - known as mamón chino-, and Rum.
Currency: Cordoba, also called "peso". U.S. dollars are widely accepted, however, Euros are not (it is possible to exchange Euros in most major cities).
Time difference: 7 hours difference with France in winter y 8 hours during the summer.

Government: Republic, presidential system. Actual president : Daniel Ortega.
Climate
Hot and humid tropical climate.
Rainy season from May to November, usually interrupted in July-August for an "Indian summer".
Dry season from November to May.
Temperature about 30°C throughout the year.
Health
Recommended vaccinations (oral: Vidal du voyageur-Vidal Traveler-): renewal of usual vaccines (tetanus, polio, diphtheria, hepatitis B). Eventually also Hepatitis A. This issue should be discussed this with your physician.
Mosquitoes: Nicaragua is not considered a risk area for malaria. It is classified in Zone 0 or 1 depending on the organization, some recommend to take an anti-malaria treatment such as Nivaquine (from the day of departure until 1 month after your return). This issue should also be discussed with your physician.
A product of the "Tropical 5 out of 5" for applying to the skin and/or clothing is very useful, particularly after sunset or just after the rain.
Nicaragua
Located in the tropics - one of the seven countries in

Central America

Its capital: Managua

A population of almost 6 million people

Has an area of 130 000 km2 (~1/4 France)

Showcases 5 major areas of tourist interest: the Pacific strip (Granada, Leon, the beaches), Ometepe, the North (Esteli, Matagalpa, Somoto), the Caribbean (Corn Islands, Pearl Lagoon), and Rio San Juan.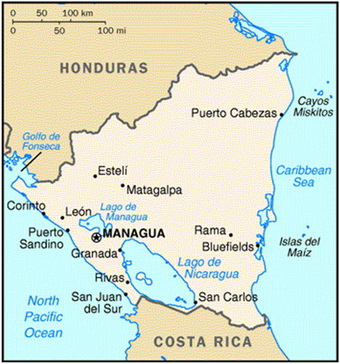 Getting there
By plane to the Augusto C. Sandino International Airport in Managua.
The best fares coming from Europe usually required a scale in the United States: American Airlines, Continental Airlines, Delta Airlines, via Miami, Houston or Atlanta). Iberia, Air France/KLM also flies via the U.S. with possible scales through Costa Rica or even Venezuela/Panama.
Connections can be made with other Central American countries flying with TACA, LACSA or Nature Air.
Formalities
Passport valid for more than 6 months after your return.
US$ 10 for entrance fee (tourism tax) and $35 when leaving the country (usually included in the ticket fare).
If you are travelling via the U.S. you must hold an optical passport for those issued before October 26, 2005 or biometric for those issued after October 26, 2005. For more information: http://www.office-tourisme-usa.com/formalites-etats-unis.php
First ideas...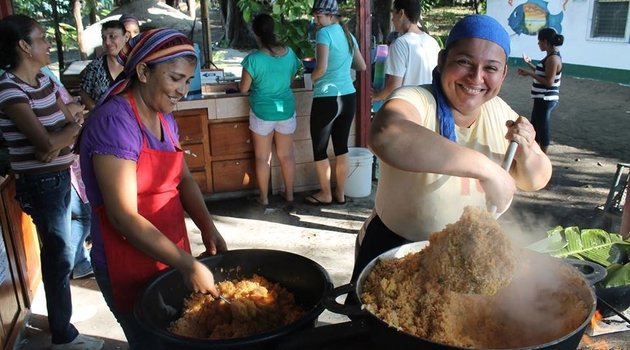 A trip to Nicaragua is easily filled with contrasts, the discovery of people and their traditions, cultural visits, walks around nature, beachfront accommodation and for the adventurous, volcanoes climbing or canyon rappelling.
It is possible to do a great tour around the country in 10, 14 or more days. We have prepared for you some stay offers which can be used as basis to design your own personalized project.
Contact us to plan out your next escape together!
View all trips